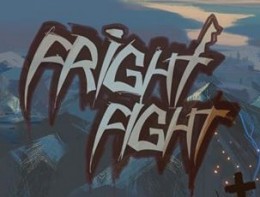 The App Store is a weird place in that even if it doesn't technically have a game you're looking for, chances are pretty good there is at least one (if not several) close approximations available. Whether it's first-person shooters or platformers or puzzle games, you're bound to find something that will at least somewhat scratch a particular itch for a certain game.
Which is why I find it surprising that, to my knowledge, nobody has made a Super Smash Bros.-like fighting game for the iOS platform yet. Especially since it's a fighting game with simplistic controls that I think it would translate really well to the touchscreen.
Well, without explicitly stating so, Appsolute Games looks like they're throwing their hat into the Smash Bros.-like arena with their upcoming game Fright Fight. Now, when specifically questioned if this was a Smash Bros. style game, Appsolute is playing it safe, saying it's simply a "multiplayer platform fighting game" with a little winky emoticon. Smart, as The Big N sometimes isn't too lenient with their properties. But with even just a quick glance at these screens, I think it's pretty clear they're shooting for a similar over-the-top style as Smash Bros. and it looks really cool so far.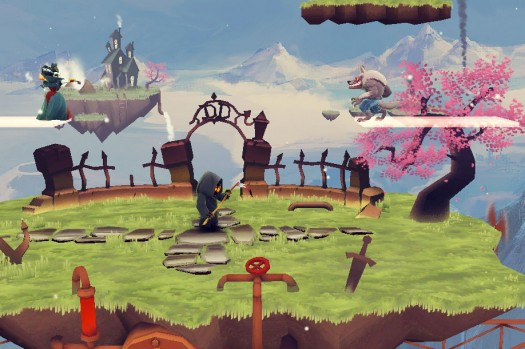 The theme in Fright Fight is actually a mashup of many kinds of themes: fantasy, horror, steampunk… all somehow brought together in a cohesive manner, which is good as that means there's no limit to the types of characters that can be added to the game. To start out the game will feature four characters: a Werewolf, Vampire, Grim Reaper and a Bigfoot. More characters and arenas will come post-release, with Frankenstein and Zombie characters already confirmed.
Fright Fight is set to launch on iOS in September, followed by Google Play, Amazon, OUYA and Nvidia Shield shortly thereafter. The game will feature cross-platform online multiplayer and it will be free-to-play. What that means exactly is that Fright Fight will launch for free with just 2 characters and 1 arena, with additional characters, arenas, power-up items and character upgrades available as IAP. Depending on how the power-ups can affect the game balance, this pay model sounds alright by me.
I'm pretty stoked to see how Fright Fight will turn out, and if you're similarly interested in seeing more then add it to your TouchArcade (Free) Watch List to get alerts when more news becomes available. Already Appsolute has said in our forums that the first trailer will be hitting early next week, so definitely stay tuned for more.