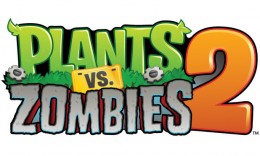 It looks like PopCap's long-awaited sequel Plants vs. Zombies 2 is going to take a bit longer to get fully-baked, as Joystiq has spotted a tweet from the official Plants vs. Zombies Twitter account stating that the game has been delayed until "later this summer." PopCap had previously announced that Plants vs. Zombies 2 was scheduled for release on July 18th.
The subtitle of Plants vs. Zombies 2 is It's About Time, and it literally is about time as in the game you'll visit an assortment of different time periods as you fend off a variety of zombies from invading your garden. We enjoyed our hands-on time with Plants vs. Zombies 2 during E3 a couple of weeks back, but were still hesitant about how the IAP might taint the balance.
Plants vs. Zombies 2, originally slated for a July 18th release, will now be released later in the summer. Stay tuned for more details.

— Plants vs. Zombies (@PlantsvsZombies) June 26, 2013
Could PopCap be pulling a Breach & Clear-like flip-flop and reversing course on the free-to-play model? I highly doubt it, but that sort of concern was common amongst those who previewed the title, so it is possible they'll be tweaking that stuff in some fashion before release. In subsequent replies on Twitter, PopCap stated that the delay was to make sure the game would be "up to our fans' standards" so that really could mean anything.
At any rate, I guess we'll all just have to wait a little longer to find out for ourselves, and when PopCap sorts out a firm release date for Plants vs. Zombies 2 we'll be sure to let you know.
[Joystiq]