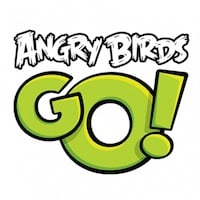 Oh, what's this? Rovio Mobile is teasing something Angry Birds related at a new web site set up for Angry Birds Go, an Angry Birds game that is said to be "Angry Birds, but not as you know it." A blog post on Rovio's official web site expands on this and notes that the new game will feature "your favorite characters." Also, pigs:
Those birds and piggies are getting ready for their most thrilling and action-packed game yet! All your favorite characters are returning for a brand new title that will bring you closer to Piggy Island than ever before…
Judging from the imagery and animation, we're guessing Go is an endless runner… or maybe a racing game of some sort. More "updates" on what this thing is are scheduled to come this summer.