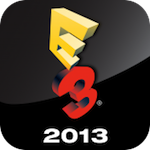 Video games! Chances are we'll see a handful today at E3 in Los Angeles, as four of the biggest names in the biz take the stage at their own respective events. If you want to watch alongside us, we've collected some links to various live streams and the times they start:
It's hard to tell just how much mobile stuff we'll see at these. It is, after all, a new console generation so a lot of attention and time will be put there, ensuring that these new devices launch hot later this year. However, mobile tends to find a way, sorta like genetically altered dinosaurs. Expect casual asides as opposed to splashy announcements. It's probably a safe bet, for instance, that Microsoft digs into a bit more detail about SmartGlass. Also, EA will probably note that some of its properties are headed to phones or tablets. You know, stuff like that.
The fun part about E3 is that few really know what's going to happen or what's going to be announced. As stuff relevant to our interests are revealed, we'll write about them. Yay, E3! Woo!