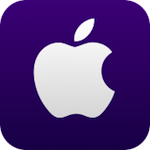 WWDC 2013 in San Francisco kicks off this afternoon, and yeah, Apple has a keynote event lined up. It starts at 1PM EST, 10AM PDT and you don't have to be in SF to watch it. If you've got an Apple TV, for example, you can view it on there by clicking on the Apple Events channel. If you want to catch it on your computer, you can hit up the Apple home page, which should be streaming it live.
If you're the type of dude who wants to see it spoiler-free later in the day, our sister site MacRumors has you covered — just head over to this post later in the day.
What will see at the keynote? Is a new, flatter OS in the cards? How about a re-tooled Game Center? Or new devices? Who knows! That's a big part of the fun.
We're at WWDC right now, by the way, so expect some live coverage from the event as it continues through the week. Also, if this keynote later has some game-related stuff to share, we'll definitely post some stories.