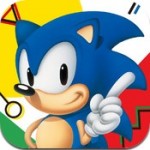 At GDC back in March, Sega announced they were remaking and rereleasing the original Sonic the Hedgehog (Free), and that it would be coming as a free update to the existing game on the App Store. Today, that update has gone live. For the nitty gritty behind the Christian Whitehead/Sega saga, refer to our previous post on the remake, but to summarize: Christian Whitehead, who is responsible for the sublime Sonic CD (Free) remake on iOS, was commissioned by Sega to give a similar treatment to the original two games (and hopefully Sonic 3 & Knuckles too!). This means proper widescreen and Retina Display support for Sonic 1, Universal iPad support, vastly improved virtual controls, 60 frames per second, a new Time Attack mode, unlockable playable characters Tails and Knuckles, and I'm sure tons more little goodies.
I've given just a quick run through the updated Sonic 1 and it's everything I dreamt it would be. This is what it feels like when doves cry. Right from the moment you boot it up, you realize the kind of care that was put into this port as a 3D rendered Japanese Mega Drive game case pops up on the screen. You touch the screen to play and the case opens up, revealing the cartridge itself. You have the option of choosing the Japanese, American, or European versions of the box art and cartridge. It's those little touches that tell you this is by fans, for fans of Sonic The Hedgehog.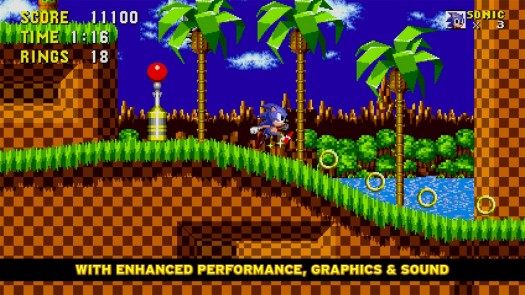 It also plays like a dream now, or at least as much of a dream as virtual controls can be. If you have no problems with Sonic CD on iOS, you'll be more than happy here. I can't wait to beat the game yet again today, hopefully unlock a new character, and mess around with Time Attack mode. Oh, and there's Game Center leaderboards and achievements, too. Seriously, if you've suffered through the shoddy original port of Sonic The Hedgehog on iOS for the last several years, this is a handsome reward. Head to the App Store immediately and update, and drop by our forums for discussion from the community.
Update: Here's an official trailer!