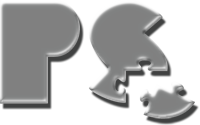 Long, long time Mac developer Pangea Software was amongst the first to really go full-steam into iOS development and the new App Store back in the early iPhone days. Because of that, some of their titles will always stand out to me as absolute classics for the time that they were released. Games like Cro-Mag Rally and Enigmo. Pangea has also always been really good at adopting new technology and features, often being first out of the gate to implement things like Retina Display support and Game Center online multiplayer.
So, Pangea is a solid developer with a great history, but the iOS App Store in particular has been really good to them. In an effort to thank all their fans, they've made their entire much of their iOS game catalog free for the next 24 hours. Here's a list of what's on offer, including their games which are free to begin with.
Air Wings Intergalactic, (Normally Free)
Air Wings, (Normally Free)
Antimatter, $1.99 → FREE
Billy Frontier, $2.99 → FREE
Bugdom 2, $2.99 → FREE
Cro-Mag Rally, $3.99 → FREE
Enigmo, $1.99 → FREE
Enigmo Deluxe, $2.99 → FREE (iPad Only)
Enigmo 2, $2.99 → FREE
Jive Turkey Shoot, (Normally Free)
Nanosaur 2, $3.99 → FREE
Nucleus, $1.99 → FREE
Otto Matic, $2.99 → FREE
This isn't the first time Pangea has had a freebie blowout like this, in particular they did this a couple of years back for their third anniversary on the App Store, but there are some quality titles on offer here for zero dollars so if there are some games listed above which you haven't discovered yet now is a great time to check them out. Also, if you like being alerted to freebies like this be sure to have the TouchArcade (Free) app installed to get notifications when time-limited sales like this go into effect.