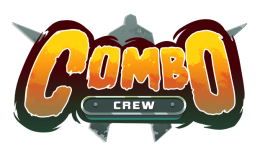 The Game Bakers, after spending the past couple of years working on the excellent Squids ($3.99) and Squids Wild West ($3.99) titles on the App Store, have finally announced their next project. It's called Combo Crew, and it's a classically-inspired arcade brawler like the Final Fights and Double Dragons I grew up with and love, but designed specifically with the touchscreen of mobile devices in mind. One of my favorite things about the Squids games is how natural the touch controls felt, so I'm very curious to see how the control scheme in Combo Crew pans out. You can see how it works in this first hands-on gameplay video from The Game Bakers.
While the gesture-based control scheme shown in this video certainly look interesting, it always comes down to how well they actually work in practice. I won't really know how I feel about them until I can get my hands the game, but I'm optimistic for sure. At the very least it's nice to see a beat 'em up without a ton of buttons plastered all over the screen. What I can say I like for sure is the visual style and fluidity on display in Combo Crew.
Another very interesting tidbit revealed by The Game Bakers is the inclusion of asynchronous play, where when you die in the game one of your online buddies will be able to jump in and take over where you left off. Sounds different, and kind of cool. Online play will be cross-platform across iOS and Android, and will include a form of more traditional co-op as well. Combo Crew is slated for sometime this spring, and I'm really excited to check it out.