If you happen to be among the last people on the planet who still don't have Angry Birds (Free), guess what? It's free, so you've got absolutely no excuse anymore. Angry Birds has turned into a classic of sorts on the App Store, and has been ported to basically ever platform under the sun, including, hopefully, your refrigerator at some point in the not too distant terrifying future.
In weirder Angry Birds news, Angry Birds Space (Free) has been updated with an all-new version of the theme song by Slash. Yes, as in Guns 'n' Roses Slash. It's pretty wicked, I guess, but I'm still stuck on the fact that an 80's rock god is playing the Angry Birds theme.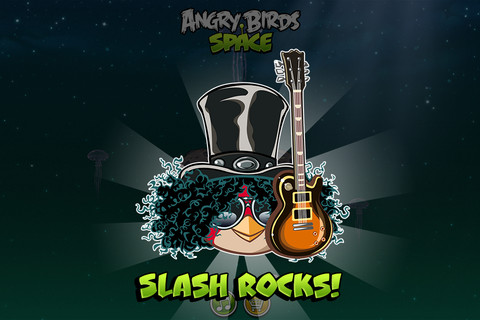 These are weird times we live in.