It's another Wednesday and that means it's another batch of weekly new releases for your iOS devices. As usual, these new games are already available in New Zealand and other international markets to the East, and will drop in the US store tonight at 11pm EST. Likely the most notable release of the week will be Real Racing 3 as it moves out of soft beta and into the worldwide market on iOS and Android simultaneously, but there are a lot of interesting types of games coming out this week so don't get lost focusing on just that. It finally feels like this year is picking up some nice steam with the recent new releases.
1001 Attempts, 99¢ – [Forum Thread] – A very retro-inspired arcade game where the object is to properly bounce between the top and bottom of the screen while collecting gems and avoiding many crazy hazards.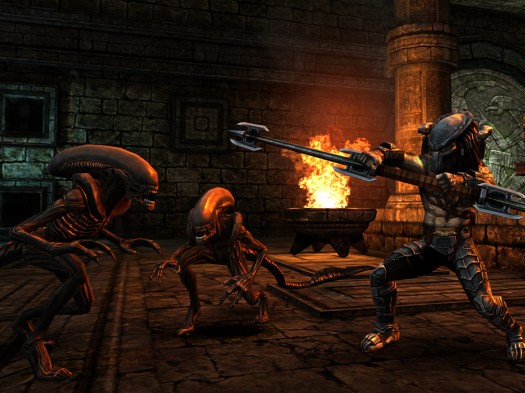 AVP: Evolution, $4.99 – [Forum Thread] – With all the recent Aliens drama going on in the console world, I'm hoping that this mobile 3rd-person brawler in the Aliens vs Predator series can come through. Being from the same people who made Guerilla Bob ($0.99) and the previous Predators ($1.99) game, I think we're in good hands though.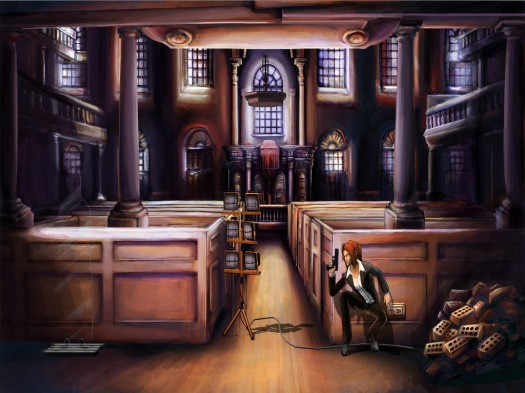 Cognition: Episode 1, $3.99 / Lite – [Forum Thread] – A point-and-click adventure game where you can play as an FBI agent with the ability to look into the past, and you use that in order to find clues and solve the mysteries of the story. Sounds cool.
Crazy Bill, Free [Forum Thread] – A wacky sounding action game where you need to climb from floor to floor in a zombie hotel wreaking havoc on a host of zombie versions of many famous people (any likenesses are purely coincidental, I'm sure). Also, apparently donuts give you special powers in the game, which is something I can get behind.
Gravity Duck, 99¢ – [Forum Thread] – Another pixely platformer from the folks over at Ravenous Games, with the hook in this particular one being that you can control gravity in order to walk on walls and ceilings and traverse the various levels. Also you play as a duck.
iStriker 2: Air Assault, 99¢ / Lite – [Forum Thread] – I usually don't get super excited for new scrolling shooters, but seeing as this is from the guys behind Hotfield ($0.99) and the excellent first iStriker ($2.99), I have a good feeling. Also I cheated and played the lite version that's been out for a few weeks, and can tell the full version will be a winner.
King Cashing 2, $2.99 – [Forum Thread] – If you found yourself wondering which game I was most excited about tonight, spoiler alert: it's this one. I've been playing an early copy and if you liked the first game in any way or are even remotely intrigued with a slot-machine mechanic being worked into an RPG-style adventure, then King Cashing 2 will knock your socks off.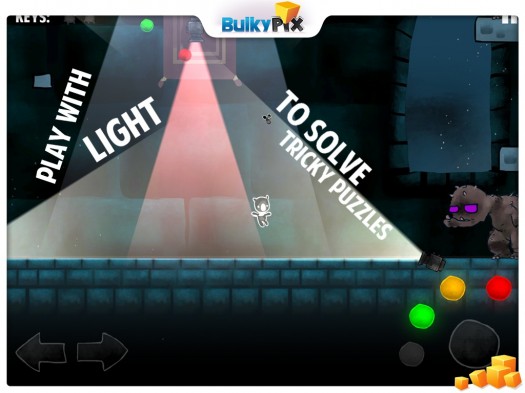 Penumbear, $1.99 – [Forum Thread] – A really neat looking puzzle platformer where the main mechanic involves being able to turn various kinds of lights, with certain platforms and items only being available either in certain types of lighting. Sounds very intriguing and pretty meaty too with 100 included levels.
PokerTower, 99¢ – [Forum Thread] – While matching games have been done to the point of nausea already, I'm always really surprised when developers can think of a way to make the mechanics feel fresh. Here it's all about making your matches based on poker hands, with a lot of modes and some light RPG elements peppered in. I'm on board.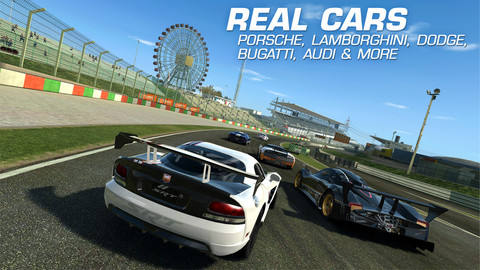 Real Racing 3, Free – [Forum Thread] – This likely doesn't need any introduction, but the long-awaited and controversial third entry to the Real Racing franchise is set to hit the US later tonight. One good thing about it being a freemium release: you can check it out for yourself without dropping a dime (if you can spare the 2 gigs of space, that is). I'd suggest doing so just to use as a showpiece for what our mobile devices can do, regardless of your feelings towards the pay model.
Star Hound, 99¢ – [Forum Thread] – This seems like a big departure from the normally puzzle-centric Kieffer Bros. but that actually makes me even more curious to check it out. It's a mixture of endless running, endless flying, and hook-swinging mechanics. Also you're a dog. It's actually out already so I'll definitely be checking it out.
Towelfight 2: The Monacle of Destiny, 99¢ – [Forum Thread] – Ok I'm fudging a little since this actually came out earlier this week, but it's too awesome of a dual-stick shooter not to include here. Don't be alarmed by a bug that locks the game in portrait mode (it supports both orientations) on the iPhone 5, a fix is already in expedited submission with Apple. Seriously, just watch the trailer and you'll know immediately whether or not you need this game.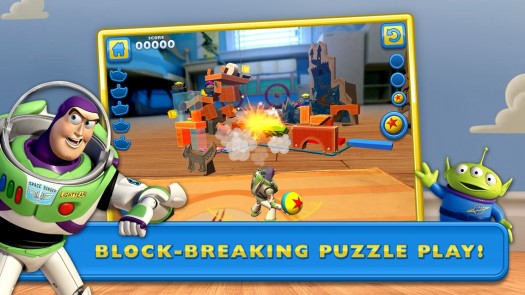 Toy Story: Smash It!, 99¢ – [Forum Thread] – As was astutely pointed out by our forum goers, this appears to be a mashup of Boom Blox and Toy Story. So, you'll play as the various Toy Story characers as you huck objects towards Toy Story-themed structures in a sort of behind-the-back, 3D Angry Birds. That actually sounds really cool.
Trenches II, Free – [Forum Thread] – No big surprises here, this is the same Trenches II that came out over a year ago, but after the EA publishing deal ended, Thunder Game Works has put it out on their own. It'll be free for the first week so people who purchased the EA version can grab this new version without an additional purchase. Spread the word!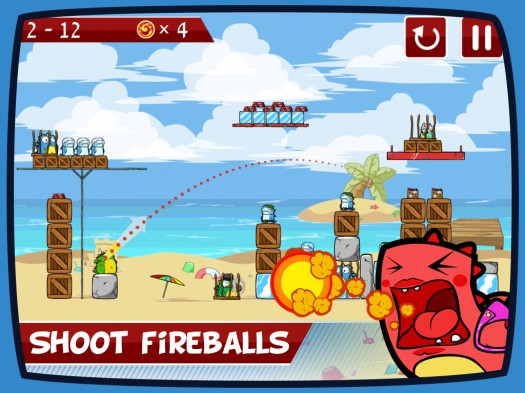 Up In Flames, 99¢ – [Forum Thread] – The requisite weekly Chillingo physics puzzler, which is giving off an extremely strong Angry Birds-y vibe. The differentiator appears to be the ability to lob fireballs in order to start fires and burn down the structures that make up the levels. Sounds interesting.