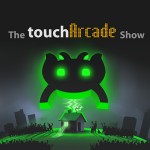 This week on The TouchArcade Show, we go deep on this week's biggest piece of news: the Sony PlayStation 4 reveal. Or, at least, we talk about its system specs, how it'll work with the iPhone and iPad, and how it stacks up with our expectations. If this isn't so interesting to you, don't worry, we do get around to iOS stuff. Year Walk leads off our games discussion, while titles like Backflip Madness and House of the Lost Mini bring up the rear. We also get to some industry news and answer your user comments and feedback.
If you'd like to listen to us this week, go ahead and bang one of the links below. You can also subscribe to use on iTunes and Xbox Music. The latter method is our preferred one. You'll get our episodes the second they hit the Internet and the downloads come automatically. That's cool, right?
iTunes Link: The TouchArcade Show
Zune Marketplace: TouchArcade.com Podcasts
RSS Feed: The TouchArcade Show
Direct Link: TouchArcadeShow-092.mp3, 38.2MB
Anyway, this was a weird week because of a major console reveal but I think you'll dig how we manage to relate it to our platforms of choice. Next week, it'll be back to the same old, so look forward to that.
Here are your show notes:
GAMES
Backflip Madness – ($0.99)
NimbleQuest
FRONT PAGE