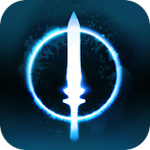 One of our favorite games of 2012, God of Blades (Free), is on sale again. For a limited time, you can grab the super atmospheric, side-scrolling action game for $1.99 instead of its usual $2.99. Smell that? That's the smell of savings wafting into your noses, folks.
We've gone over this before in our review, but what this game lacks in mechanical sizzle it makes up threefold with its art and sound direction. The tortured, veiny worlds and the paranoid sci-fi vibe conjured by the visuals and music really draw you in. It's a heck of a ride, too.
Give it a shot. You might be surprised. We've got a TA Plays of the game below, too, if you'd like a closer look at the game.