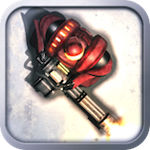 Rodeo Games's radical turn-based strategy action series, Hunters, is on sale through the weekend. Starting now, you can grab Hunters: Episode One ($4.99) for zero bucks and its follow-up, Hunters 2 ($1.99), for 99¢.
These are both lengthy games with additional random mission content thrown in for good measure, so giving a download to either (or both) is kind of a no-brainer from a value proposition standpoint. Quality-wise, these are awesome strategy titles that'll stress your brain while also delivering loads of action.
Rodeo tells us that this sale is "part of the run up" to Warhammer Quest, its Warhammer-based fantasy strategy game that's due out at some point this spring.