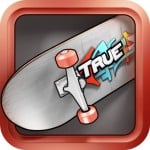 I'm almost embarrassed to admit just how much time I've spent playing True Skate ($1.99) since its release this past October, and it was easily one of my favorite releases of 2012. It really captured the essence of skateboarding and testing the limits of your own skill and imagination, and the satisfaction that comes with some complex and cool tricks. We thought True Skate was great in our review, but definitely craved more.
Developer True Axis is getting ready to just that, and deliver more to True Skate fans by way of a brand new level. It's an indoor skatepark with tons of different transitions, including a full halfpipe, but there are plenty of rails and street-inspired obstacles scattered about as well. You can see the first work in progress screens of the new park below.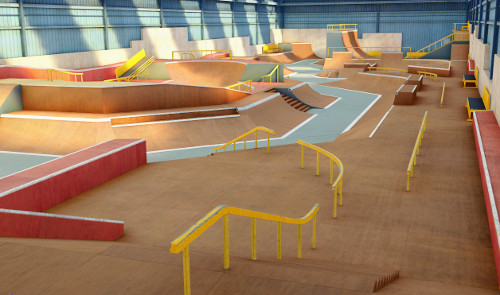 True Axis is hoping to have the new skatepark available by late February as an in-app purchase for somewhere in the realm of a dollar or two. Along with the improvements the team has made to the transition physics and lip behaviors in previous True Skate updates, this new ramp-heavy park should be a lot of fun. Late February really can't come soon enough.