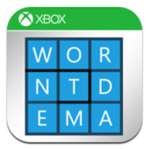 This weekend Microsoft released an iPhone version of a popular Windows Phone game through the App Store. Originally a pet project developed by a couple of Windows Live developers, Wordament (Free) is a word game that presents a real-time, two-minute word-finding challenge against on-line players. It's a quick race against the clock to swipe out any words you can find in the 4×4 letter grid presented.
Wordament is amusing enough, but it is most noatable for being the first game in the App Store that features, not Game Center, but Xbox Live Achievements.
When you sign in with your free Microsoft account, you can earn up to 50 Gamerscore from our 10 achievements and you'll have access to all of your Xbox Friends and Wordament Frenemies. If you've played on Windows Phone or Window 8 and jump to the iOS version, all of your player stats and friends will follow your account automatically.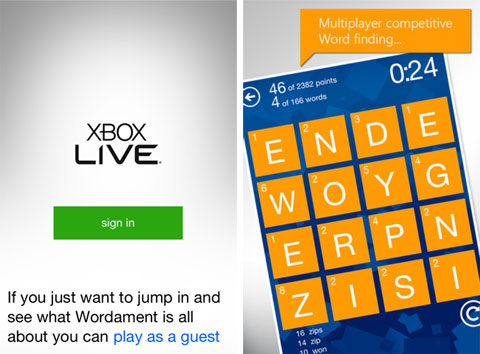 Microsoft released their official Xbox Live app, My Xbox Live, in the App Store one year ago, which became Xbox Smartglass (Free) last month.