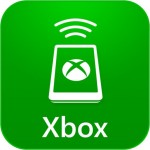 In December of last year, Microsoft released the official My Xbox Live app which allowed Xbox Live members to use their iOS device to do things like view friends lists and achievements, send messages to friends, or mess with your avatar. It was pretty cool, though kind of limited, but for a free download it was worth having for Xbox Live enthusiasts.
Today Microsoft has updated that very app to version 2.0 called Xbox Smartglass (Free), and it greatly expands on the initial concept of accessing Xbox Live from your mobile device. Xbox Smartglass actually connects with your Xbox when you're online and allows you to do things like navigate the Dashboard from your device, type into text fields on the Xbox using your iOS keyboard, and even control navigation of the built-in Xbox Live internet browser using the touch interface.
More exciting than this beefed-up interaction with the Xbox Live service itself is that Xbox Smartglass is also "smart" enough to recognize when you're playing certain Xbox 360 games that offer additional content, and will display said content on your iOS device giving you that "second screen" enhanced experience that seems to be all the buzz as of late. You can see some of what Xbox Smartglass is capable of in this demo video from Microsoft.
For some strange reason, Microsoft didn't take this update opportunity to add widescreen support to the app, so it's letterboxed on iPhone 5 and 5th generation iPod touch. I'm really hoping they have an update in the works for that. It does support Retina Display though, and look quite lovely on the newest iPads and makes for a perfect couch companion on the iPad mini.
We're gonna play around with the new Xbox Smartglass some more to see what it's all about, but if you're an Xbox Live member and an iOS device owner make sure to grab the free app and see for yourself how much it enhances the console experience through the second screen.