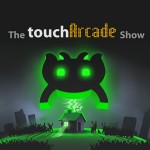 On this week's episode of The TouchArcade Show, we battle through idle chat on TVs, the upcoming consoles, and Magic: The Gathering in order to bring you the best, hottest, and the latest in iPhone and iPad. At the top of our games section, we talk about how Middle Manager of Justice has changed since we last played the game. We also touch on Karateka, the latest Metal Slug release, and card game sensation Fluxx.
Sprinkled in the middle of all that is a discussion about how next-gen consoles may give some new life to new IP across every platform. We also dive into some news, as well as a user question as the podcast comes to a close.
If you'd like to give us a listen, bang one of the links below. You can also subscribe to our podcast via iTunes and Zune. The latter is the best way to listen to us since the episodes come to your earholes instantly.
iTunes Link: The TouchArcade Show
Zune Marketplace: TouchArcade.com Podcasts
RSS Feed: The TouchArcade Show
Direct Link: TouchArcadeShow-082.mp3, 37.2MB
And here are your show notes:
GAMES
NEWS
---
This week's episode of The TouchArcade Show is sponsored by About Fun's LETZ: The story of Zed HD.

LETZ Match!, $2.99 – LETZ: The Story of Zed is a fun-filled exploding puzzle game where addictive "match-3" gameplay is combined with gathering letters to create words. Think Bejeweled on steroids! The game features simple, intuitive controls intertwined with a narrated, story-driven gameplay experience that comes alive in a colorful world full of fun surprises.
With mind-blowing challenges, four unique worlds, 60 story levels and casual or expert word creation modes that keep players engaged from A to Z, LETZ: The Story of Zed HD is the perfect game for iPad and it's available now in the App Store for $1.99!