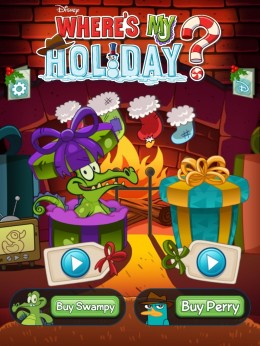 Yesterday Disney called upon the mobile game media to assemble in San Francisco so they could be told just how popular and successful the mobile publishing division of the iconic company has been in the mobile gaming space. Well duh, it's Disney. Basically, the number of people downloading and playing Disney Mobile games on a daily basis has exploded during 2012, and it looks like that trend will continue right into the new year.
It wasn't all bragging though, as Disney set the stage for the remainder of their 2012 with some new game announcements and updates to many of their popular titles. Here's a brief rundown of the three new titles announced along with some information and screens for all the app updates which should be coming down the pipe with all this week's other new releases later tonight or tomorrow.
Where's My Holiday? – As you can tell from the image above, this is a holiday-themed mashup of Where's My Water? and Where's My Perry?, which will feature puzzles with both Swampy and Perry in the same game for the first time ever. I imagine that this will be just as good as the other Where's My games, which are both fantastic. No real details or assets have been released for Where's My Holiday? just yet, but expect the game to launch next week on December 20th.
---
Nemo's Reef – Boy, out of all the wonderful Disney and Pixar movies 'Finding Nemo' has to be among one of my favorites. Which makes sense since what companies like to do is take franchises that I like and turn them into freemium city-building games. Nemo's Reef will be a "visually stunning underwater reef builder featuring Nemo and the cast from the movie." I guess I won't be too quick to judge, but I can't stand to let yet another beloved memory of mine be turned into a Farmville-alike. We'll see when it launches next week.
---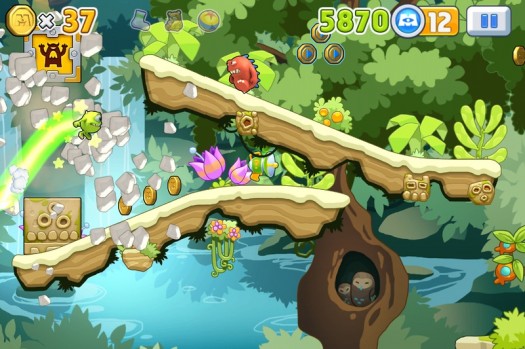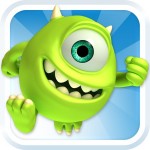 Monster's Inc. Run – So here's something I can get behind. Get Set Games, makers of the Mega Jump and Mega Run franchises, have partnered up with Disney for Monster's Inc. Run. It takes the basic game mechanics, fantastic level design and copious power-ups of Mega Run and slaps them in a game set in the 'Monster's Inc.' world. Sounds cool. This one will be coming later tonight with all the other new releases, so keep your eye out for it.
---
Where's My Perry?, $2.99 / (Free) – Disney's follow-up to the incredibly popular Where's My Water? games that's based on the also incredibly popular 'Phineas and Ferb' cartoon series is set to get a new expansion pack available as a 99¢ in-app purchase. There's 40 new levels featuring Dr. Doofenschmirtz for your dollar, but if you're adverse to dropping the extra money this update also includes 20 brand new levels for free.
---
Temple Run: Brave, $1.99 – As far as movie tie-in games are concerned, Temple Run Brave is definitely somewhere at the top. Probably because it's basically just the original Temple Run, which is already fantastic, but set in a lush world taken from the movie 'Brave.' The newest update adds the main character Merida's father King Fergus as a playable character, as well as introduces a new feature called the Second Shot which looks like it will give you an opportunity for a second chance should you plunge over the edge during your run.
---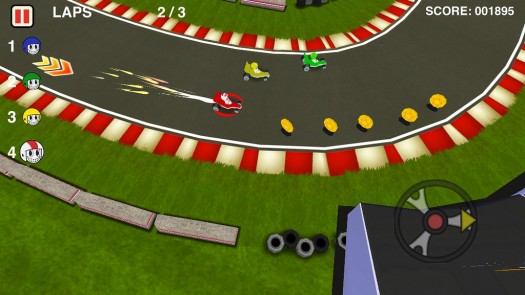 Wreck-it Ralph, $0.99 – [TA Plays] – The movie that this mobile title is based off of seems to have been received positively by nostalgic gamers and critics alike when it launched over the summer. We thought the Wreck-It Ralph mobile game was just ok when we took it for a spin in a TA Plays, but it was desperately calling for a meatier collection of mini-games. A new update adds one more to the mix, a cool-looking isometric racer called Turbo Time.
---
Avengers Initiative, $1.99 / (Free) – [Review] – [TA Plays] – As was alluded to back in October, Captain America is the next Avenger to to take the "initiative" and join the cast of Avengers Initiative. That was a terrible joke, and I'm sorry. Actually, cast doesn't feel like the right word as prior to this The Hulk was the only member of the Initiative crew. He probably could really use the help, then. As we've said many times before, Avengers Initiative is basically a weak copy of Infinity Blade with Avengers characters and gorgeous Marvel Universe environments. It's not the greatest Infinity Blade clone out there, but it uses the Marvel IP pretty well so should be a pleasure for fans. If anything give the free lite version a try and see for yourself.