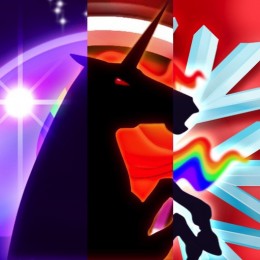 There's really no series on iOS or anywhere for that matter that covers all the bases of rainbows, heavy metal, and Christmas cheer quite like the Robot Unicorn Attack series does. The original Robot Unicorn Attack started out as a Flash game on Adult Swim's website, and grew to amass a legion of fans with its adorable dolphins, fairies, and rainbow dashes along with the soothing sounds of Erasure's 'Always' as a constantly looping soundtrack.
In mid-2010 it leapt from the computer screen to the touchscreen as well as into our hearts when Robot Unicorn Attack ($0.99) dashed onto the App Store. Several months later, the antithesis to the original game, Robot Unicorn Attack Heavy Metal Edition ($0.99), traded the dreams for nightmares and the Erasure for the rocking tunes of Blind Guardian.
Then just a month later Adult Swim brought the holiday cheer with Robot Unicorn Attack Christmas Edition ($0.99). As you can imagine, playing in a festive environment with a robot unicorn who's dressed in reindeer antlers and a holiday sweater really counterbalanced the pure evil wrought by Heavy Metal Edition. A Yin and Yang kinda thing, if you will.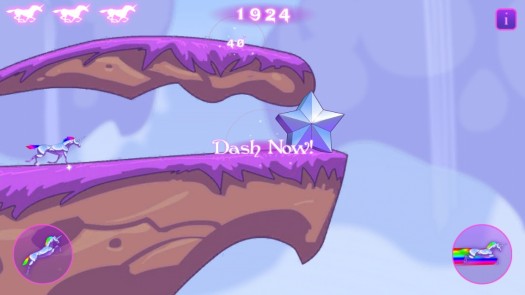 The reason I'm bringing all this up is because all three of Adult Swim's Robot Unicorn Attack games have just been updated in plenty of time for the holidays. After getting some long-awaited Retina Display updates around this time last year, the trio of games have now been updated with widescreen support for iPhone 5 and iPod touch 5. Also, the original Robot Unicorn Attack was updated with Universal iPad support this past February, and with these newest updates the other two games have followed suit, so now you can leap and dash to your heart's content on your iPad.
Just a head's up, though, none of the games appear to be fully Retina on the iPad, and weren't on the iPhone either, but they still look good and are of course still just as fun as ever. Check out any or all three of the new and improved Robot Unicorn Games, and if you ask me the original version is my favorite and will 'Always' have a special spot on my device (I couldn't resist).