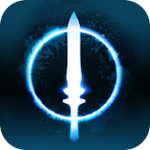 That God of Blades (Free) update we talked about a few weeks ago is now out and available as a free download. Also, the game is on sale for the first time ever. Starting now, you can grab it for 99¢ instead of its usual $2.99. Not a bad bit of savings.
If you haven't been following along at home, this update's big feature is Revenant. It's an asynchronous multiplayer component that lets you make, customize, and level up a new character and then pit that character against your friends' characters and their scores. Two new worlds have been added to the core game as part of this update, too, and every sword now appears to be unlockable via sword points.
God of Blades is going to be on our year end lists, no doubt. It's highly recommended, in other words, so consider giving it a shot.