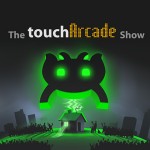 This week's episode of The TouchArcade Show is a weird one. We recorded on a short week, so we weren't able to spend a ton of time with games we haven't already talked about. As a result, we're kinda all over the place. BLOPS 2, Borderlands 2, Wii U, and other games stuff takes center stage, while iOS takes something of a backseat. If you've yet to hear one of our fabled off-topic podcasts, you'll definitely want to tune in to this.
There is some iOS games-specific discussion. When we break into the segment, we spend a few minutes on what's wrong with Madden Social. Later, Eli dives into Endless Drive, and Jared tells us all about Dragon's Dream.
If you'd like to listen in this week, mash one of those links just below. Additionally, you can subscribe to us on iTunes and Zune. The latter method is the easiest way to get us the second we hit the Internet.
iTunes Link: The TouchArcade Show
Zune Marketplace: TouchArcade.com Podcasts
RSS Feed: The TouchArcade Show
Direct Link: TouchArcadeShow-079.mp3, 34.9MB
Next week we'll be back and ready to talk about a lot more iOS stuff. We hope you had a great Thursday and we look forward to shooting audio into your earholes again soon. Stay frosty.
Show notes:
GAMES
Dragons Dream ($4.99) [TA Plays]
Madden NFL 13 Social (Free)
Endless Road (Free)
Meganoid 2 ($1.99)
FRONT PAGE
'GTA: Vice City' has a release date
A Quick Look At 'Madden Social'
Nielsen Says Kids Want iPads This Christmas [TUAW]
---
This week's episode of The TouchArcade Show is sponsored by Amuses Me Games' upcoming iPad game, Go Go Redball. It'll be available November 29th at 99¢.

Go Go Redball for iPad is a simple, beautiful, physics-based game. You toss a red rubber ball around the screen and it bounces with a satisfying "bop". There are four open-ended minigames that offer endless replayability — just like bouncing a real ball.
The graphics, sound, and interface have all been refined to a high degree. From realistic soft shadows to a shag carpet that *sounds* right, everything in this simple game has been carefully designed.
Go Go Redball for iPad will be available on November 29 for the introductory price of $0.99.