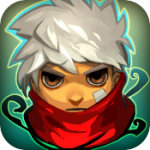 One of the finer action RPGs in recent years made its way to the iOS App Store this past August. It's called Bastion ($4.99), and following heaps of critical acclaim when it released for Xbox Live and PC back in 2010 its touchscreen iteration remained just as good as its counterparts, with the added bonus of being able to stick it in your pocket and take it with you.
Err, did I say pocket? Maybe if you're still rocking those absurdly large JNCO jeans from the '90s that might be true, but in actuality Bastion originally launched as an iPad-exclusive title, so not actually that pocketable. Much like other PC and console games that make the leap to iOS, like World of Goo ($4.99) for example, Bastion appeared to be one of those titles that might not scale so well to the smaller iPhone screen. At least, that's what everyone thought.
However, also like World of Goo, Bastion developer Supergiant Games has found a way to make it work well, and as of today the game has been updated with Universal support, as well as widescreen support for new iPhones and iPod touches. You'll still need somewhat newer hardware to run the game though, specifically an iPad 2 or newer, iPhone 4S or newer, or a 3rd generation iPod touch or newer 5th generation iPod touch or newer (See below for full device compatibility list). Here's a couple of widescreen shots to check out.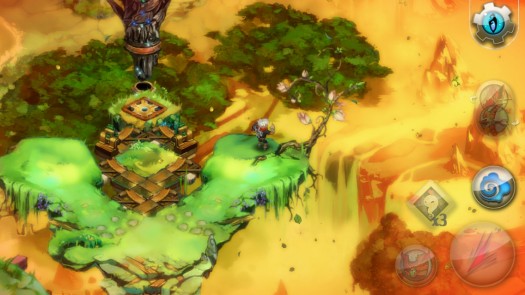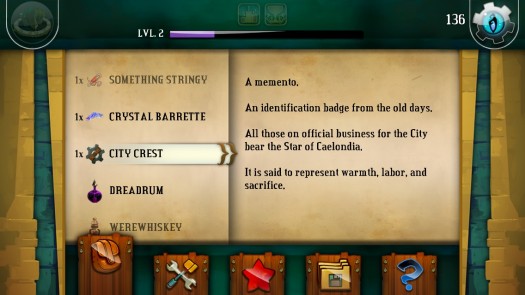 If you are sans iPad and have been dying to play Bastion, possibly because our glowing 5 star review enticed you, then you can finally get on the gravy train with this latest Universal update. Another bit of good news: iCloud game syncing has been added as well, so if you own more than one iOS device you can take you progress with you across all of them. Also, there's a great FAQ on Supergiant's website that's been updated to reflect these latest changes, and it might be able to help you with any questions you may encounter.
Update: Since there was some confusion on what devices are currently covered, here's the full list straight from Supergiant Games:
– iPad 2
– iPad 3rd Generation
– iPad 4th Generation
– iPad mini
– iPhone 4S
– iPhone 5
– iPod touch 5th Generation