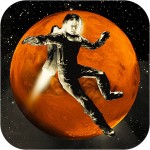 Tiger Style Games had a lot to live up to with their follow-up release to Spider: The Secret of Bryce Manor (Free), the critically-acclaimed 2009 puzzle adventure and our own Game of the Year that year, but they pulled it off in tremendous fashion with Waking Mars (Free) this past February. It's a game about exploring Mars, and quite literally waking it up by breathing life into the plant-like lifeforms that dwelled within the cavernous confines of the planet.
Like Spider, Waking Mars leaned heavily on its visual and audio style, as well as a certain amount of mystery and intrigue that compelled you to see things through. In short, its atmosphere was just as important – if not more so – than the actual underlying game mechanics, and Waking Mars nailed it.
We thought it was pretty tops in our original review, and for a game that was so reliant on its visual and aural splendor the updates that came post-release that added support for Retina Display iPads and the widescreen of the iPhone 5/new iPod touch actually enhanced the experience a lot. That's also why the latest update, released today, is also quite significant.
To celebrate the launch of Waking Mars on desktop and Android, the iOS version has been updated to 2.0, the Director's Cut. It adds full voice acting for all the dialogue in the game, and for someone who takes great pride in the cheesiness of voice acting typically found in mobile games (and many console and PC games, for that matter) I'm proud to say that the voice work in Waking Mars Director's Cut is excellent and really adds a lot to the experience.
Another slight change that makes a big impact is in the character artwork that appears during moments of dialogue. Previously they were real photographs of people portraying the characters in the game, but this ultra-realism somewhat clashed with the fantastical nature of the rest of the game's visuals. It just felt a bit out of place. Now those character pictures are actual illustrations, which still retain almost the same look of the original pictures but fit in with the overall aesthetics of the game much better.
If you're a proud owner of Waking Mars on iOS, run on over to the App Store and download the version 2.0 Director's Cut, because it's pretty sweet. If you haven't got Waking Mars, well, I just can't recommend it enough. It's an amazing experience.
If you're not keen on the iOS version for some reason, you can grab the Android version as part of the Humble Bundle 4 where you pay what you want for a collection of games, or you can grab the Mac, PC, and Linux version straight from Tiger Style's website. Oh, and if you want to see the game on Valve's Steam platform, you'll have to give your vote for it over at the Waking Mars Steam Greenlight page.