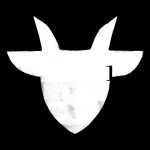 It's hard to believe that it's already been four months since Simogo began teasing their next iOS title (and they've actually been dropping hints for much longer than that, if you've really been following along), but here we are on the eve of Halloween and the Swedish developers have released another new trailer for their upcoming adventure horror title Year Walk.
In early September, they released the first trailer for Year Walk, unveiling its somewhat disturbing and dark tones, a departure from Simogo's typically upbeat and whimsical titles like Beat Sneak Bandit ($2.99) and Bumpy Road ($2.99). In Year Walk you'll be exploring 19th century Sweden and some of its long-told urban legends by interacting with objects and the world itself, all from a first-person point of view. Check out this newest trailer, which to me is even creepier than the first.
As you might have noticed, the year 2013 is flashed during the trailer, hinting that Year Walk won't actually make it in time for 2012 as originally planned. That's cool, though, as Simogo is the sort of developer you want to take all the time they need to see their vision through, something I think is especially true with this dark direction they're taking. We'll have more on Year Walk as new information gets released, and you can check out the forums for further discussion.