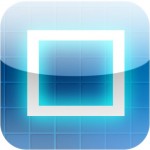 The studio that previously brought us the action-packed jetpack shooter Dark Void and the mind-bending puzzler Quantum Conundrum to consoles and PC, Airtight Games, has just released their first foray into the mobile space with Pixld ($1.99), which is now available on the App Store.
If you can think back all the way to this past Wednesday (that is a long time ago for some of us old folks), then you should remember that we went hands-on with Pixld and enjoyed it very much, making it all the more exciting that the game is now out there for the masses to consume.
Pixld is a fairly straight-forward matching game that's bolstered by its clean aesthetics and plenty of game modes, each with their own clever set of rules and designs. It makes for a great mobile title as the game is engaging to play as well as bite-sized enough to squeeze in to our many moments of everyday downtime.
Airtight sounds like they have plenty more planned for mobile platforms in the future, but it's nice to see them getting their feet wet with such a solid initial offering. If you have a hankering for a new matching puzzler then check out Pixld from the link below, and give our forums a look too for further impressions and information.