It's a weirdly light week for game releases, I held on to posting this as late as I could in the day to see what (if anything) else turned up, and oddly enough it's really just these nine games as far as I can tell. Well, whatever, they're all coming tonight and should be available at 11:00 PM Eastern if all goes as planned.
A Wonderland Story, 99¢ / HD – Forum Thread – A really clever puzzle platformer where you slide the game world around (similar to the way you might control a row-sliding match three) to get the rabbit to the end of the level. There's even a randomly generated endless mode.
---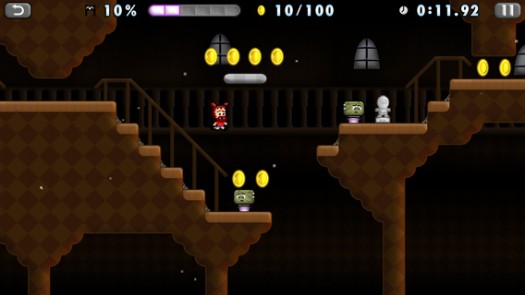 Mikey Shorts Halloween, Free – Forum Thread – The spooky version of Mikey Shorts, free this time around with some new levels to celebrate Halloween.
---
Save Them All, 99¢ – Forum Thread – An endless runner from Chillingo with a slick world-saving theme and (at least per the trailer) it seems to have a really great sense of speed to it.
---
Sonic Jump, $1.99 – Forum Thread – This game has me scratching my head. Maybe it would've made sense when Doodle Jump and Mega Jump were so popular, but now? And for $1.99 instead of free with Temple Run-style IAP? And a jumping game starring Sonic? Well, alright.
---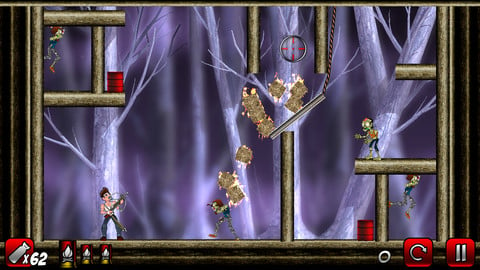 Stupid Zombies 2, 99¢ – Forum Thread – Apparently ten million people downloaded the original Stupid Zombies, so if you were among that massive group of people, here's the sequel.
---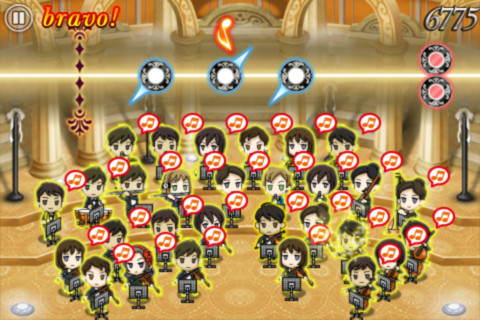 Symphonica, Free – Forum Thread – An interesting looking musical game from Squeenix. It's free to try, then unlocking the rest of the game can be done in IAP bundles ranging from $2.99 for single chapters all the way up to $14.99 for the whole thing.
---
True Skate, $1.99 – Forum Thread – We've already had our greasy hands all over this for a recent TA Plays video. Needless to say, if you're even vaguely into skateboarding, this is a must-download.
---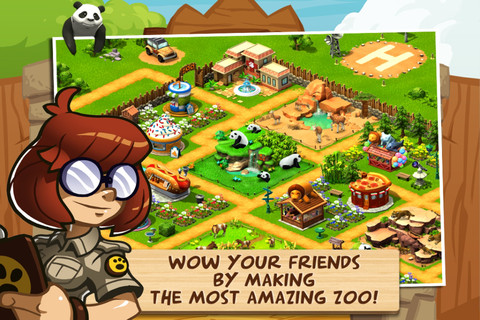 Wonder Zoo: Animal Rescue!, Free – Forum Thread – A free to play zoo building and animal rescuing game from Gameloft.
---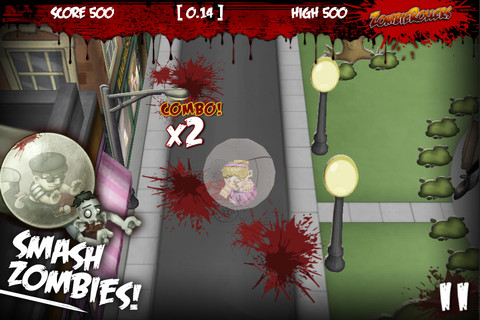 Zombie Rollers, 99¢ – Forum Thread – Thanks to Chillingo I can now cross off "ball rolling" from my list of ways I can kill zombies on iOS devices.
---
Square Planet, Free – Forum Thread – This looks like a fairly awesome platforming game starring a round ball character in an extremely square world. It's 2.5D too, so classic side-scrolling action set in a beautiful 3D world.
---
Crazy Boss, Free – Forum Thread – Hmmmm, this appears to be a Temple Run-like 3rd-person endless runner but set in an office working environment. Alrighty then. The goal is to escape your "crazy boss" using your rolling desk chair and avoiding obstacles on the way. Ok, ok, that's actually a pretty cool premise.
---
Suran, 99¢ – Forum Thread – This appears to be another side-scrolling auto-run game, but something about its aesthetics has really caught my eye. It's also kind of interesting that the controls have been implemented so that the screen is split into fourths and each quadrant performs a different action.
---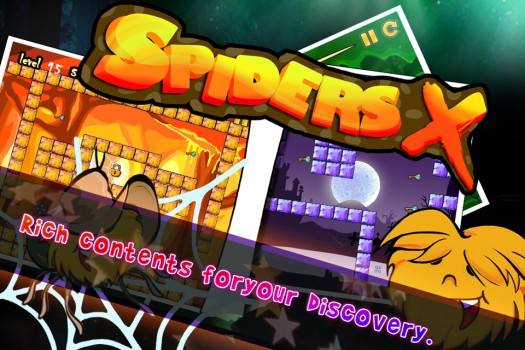 Spiders X, $1.99 – Forum Thread – It's kind of hard to tell what's going on in this game what with all the marketing baloney plastered on the screenshots, but apparently this is a line-drawing puzzler where you must lead spiders (yuck) out of a forest and to the safety of their castle. Or something like that.
---
Take It Easy, $1.99 – Forum Thread – The app description describes this as "bingo with strategy", which sounds pretty intriguing. There also appears to be tons of content with 3 modes and over a hundred different puzzles to solve.
---
Clumsy Cat, Free – Forum Thread – Instead of coming home to find that your cat got bored and shredded up your priceless items, this game lets you actually be the cat and cause all the destruction. It's got a really cute style, and I just love the smug look on the cat's face as he wrecks his owner's home while they're away.
---
Finger Tied, 99¢ – Forum Thread – A pretty clever iPad-only puzzle game where you need to work your way through a maze like board using multiple fingers at once.