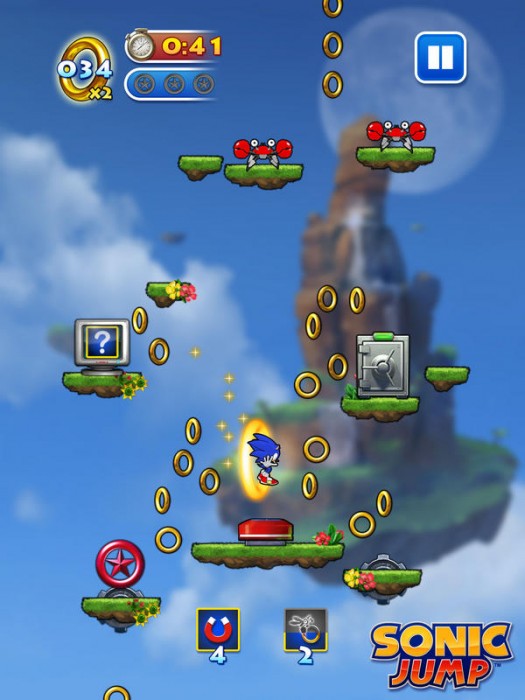 Sega's iconic mascot, Sonic the speedy blue hedgehog, has pretty much done it all. He's gone kart racing in Sonic & Sega All-Stars Racing ($3.99), competed in the olympics against his '90s arch nemesis Mario in the Mario & Sonic at the Olympic Games series, and he's even been batted around various wildly-designed pinball tables in Sonic Spinball ($0.99) where he played as the ball itself.
A few weeks back, Sega hinted on their blog that a game called Sonic Jump was heading to iOS, but offered no glimpse of what it might entail. Sonic Jump was originally a game for feature phones that was released several years ago, but there was no indication whether the iOS version would be a straight port or enhanced in some way for the more modern technology.
Today, Sega has tweeted the first screen from Sonic Jump, which you can see to the right, and indeed it looks to be a completely revamped version of the Doodle Jump-style gameplay of the original.
What I find funny is that a video game character whose claim to fame is speedily running to the right is coming to a platform so well-suited to auto-running platformers, and yet here he is in a game where the goal is to jump vertically into the air.
Missed opportunity? We'll have to see when Sonic Jump launches for $1.99 later this week.