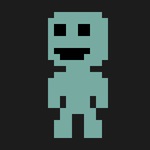 We just heard the shenanigans behind Terry Cavanagh's latest iOS game being rejected (and quickly resubmitted and approved), but here we've got some more news regarding the Super Hexagon ($2.99) developer. His desktop and Nintendo DS platforming hit VVVVVV looks like it's heading to iOS soon, as spotted by PocketGamer.
In the listing of available iOS games on Terry's Distractionware website, which includes Super Hexagon and the freshly-released Don't Look Back (Free), a small animated .gif of VVVVVV's main character Captain Viridian can be seen next to the words "Coming Soon…" which implies that an iOS version is in the works.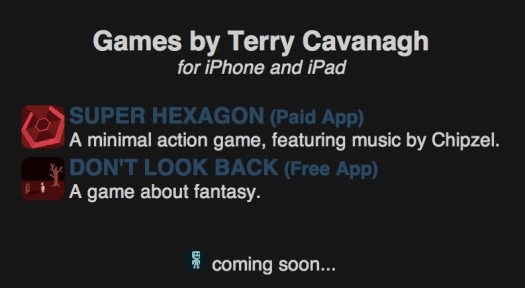 VVVVVV launched for desktops in early 2010 and garnered quite a bit of critical acclaim and a cult-like fan-base for its excruciating difficulty and minimalist retro visuals. How well this will translate to a button-less touchscreen remains to be seen, but I'm certainly game to try. We've seen plenty of platformers grace our iOS screens with stellar virtual controls, so I'm hoping it ends up being a non-issue.
As soon as more details surface regarding pricing and release date for VVVVVV on iOS, we'll be sure to bring them to you.
[Via PocketGamer]