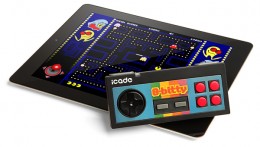 Early last year, Thinkgeek and ION combined forces to turn what was originally a clever April Fool's joke into a real-life thing called the iCade. The fully-functioning mock arcade cabinet that housed your iPad released the following May, and we thought it was a pretty interesting piece of kit when we reviewed it. Since then, iCade has really been the only 3rd-party Bluetooth control option that's gained any sort of traction at all on iOS, despite it still being pretty niche.
At the beginning of this year at CES 2012, ION and Thinkgeek announced a trio of new iCade units: a new, trimmed-down version of the original, a handheld version for the iPhone, and an iCade Jr. which was just a really tiny, shrunk down version of the original iCade that was also for use with your iPhone or iPod touch.
They weren't done, though, as the very next month they announced a fourth version of the iCade, this one they were calling the iCade 8-Bitty. It was essentially an NES-style wireless controller that could connect to your iOS device and control any iCade-compatible game on the App Store, just like the other iCade units.
Today, Thinkgeek has announced that the iCade 8-Bitty is finally available in their online shop at a price of $29.99. I've got to be honest, I'm a little bit tired of all the various controller options for iOS, and I'd much rather just focus on games that harness the inherent abilities of the device. However, I think there's a huge novelty value to these iCade units, and for $30 bucks I could see myself keeping an 8-Bitty around just for kicks.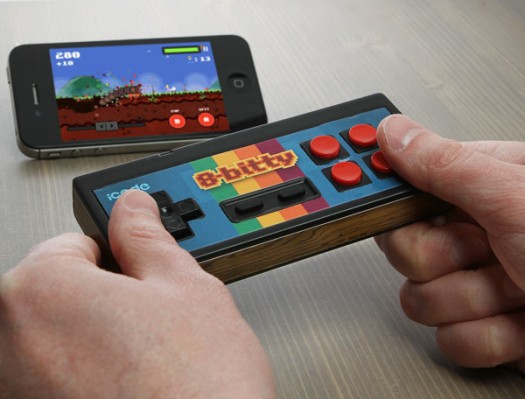 Head on over to Thinkgeek to order up an iCade 8-Bitty if it strikes your fancy, and while you're over there be sure to check out the sales they're currently running on the other iCade devices. The original iCade is now 10% off at $89.99 (though I've seen them much cheaper at various places around the 'net), and the newer iCade Mobile which is an almost Sony PSP-like unit that your iPhone sits cradled in and works in both portrait and landscape, is a whopping 64% off at $24.99, down from its original $69.99 price point.