Hot off the presses of CES comes two new products from ION: A redesigned version of the iCade that drops the surrounding cabinet, as well as a mobile version for the iPhone and iPod touch. Check it out: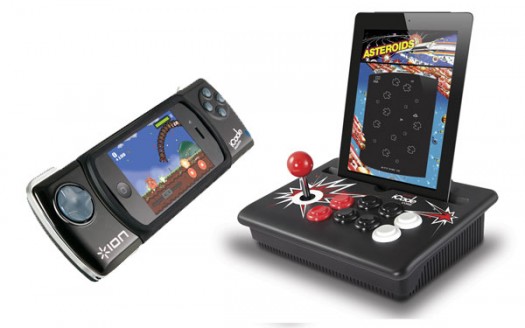 ION has yet to release pricing or more specific release dates than "2012" for the redesigned iCade, but the iCade Mobile will hit in Q2 for $100. Hopefully we'll get some hands-on time at CES this week.
Update: Engadget, as noted by MacRumors, has updated their post on the new iCades with hands-on video of the handheld iPhone version, dubbed the iCade Mobile. Also, it looks like the pricing for iCade Mobile was incorrect, and the unit should be launching at $79.99 rather than $100.
Also noticed at the ION booth at CES is a new product called the iCade Jr. The iCade Jr. is similar to the original iCade for the iPad but is a much smaller version that will fit iPhone and iPod touch devices. It retains the faux arcade cabinet design of the original and features 4 buttons on the front deck as well as 4 buttons on the rear panel, as well as a pass-through for charging while in use.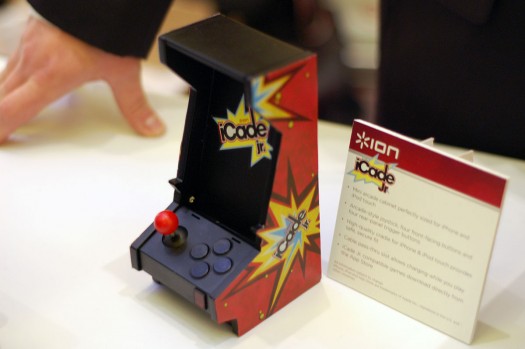 The iCade Jr. unit on display was non-functional, but ION is shooting to have the new unit available this Spring for $49. More photos can be seen at the original Engadget posting.