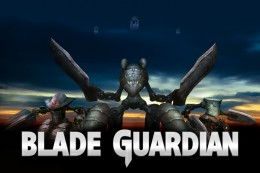 Blue Dragon and Party Wave creator Mistwalker is finishing up another iPhone and iPad title, the studio announced this morning. The game? It's a tower defense title dubbed Blade Guardian.
In Guardian, you'll build towers and control rolling spherical "maneuvering units" called BLADEs in an effort kill aliens and also eradicate their nests because, reasons. Interestingly, you'll control BLADEs directly via tilt, which should prove to be a cool action element if everything comes together and plays well.
It'll be neat to see if Mistwalker can pull this off, as most tower defense games lack an actual, action-y element outside of direct targeting with turrets. We've got a few images of the game below, too, if you want a peek.
Blade Guardian is due out October 1 across iPhone and iPad.