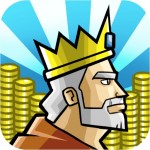 We've commented before about just how much we like when developers toss a bunch of RPG elements into a familiar genre. Like Dungeon Raid or 10000000 slapping them into a match-3 game, developer Multimage's game King Cashing (Free) did something similar only with slot machine mechanics.
And it totally worked. We thought King Cashing was pretty awesome in our review, but an update that hit about a month after release turned things up to 11 with Universal iPad support, new weapons and enemies, and a cool new game type. Then just this past April, another nice update landed which added a Survival campaign, some more new enemies, and 3 new boss fights.
Currently, to celebrate the impending 1-year anniversary of King Cashing, you can download the full game for free for the next couple of days. Also, a sequel is in the works, and recently Multimage posted the very first screenshot from the game in our forums, which you can see below.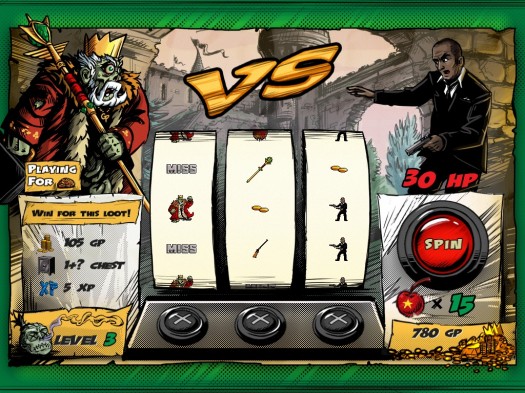 King Cashing 2 looks quite a bit different from its predecessor, and I'm really liking the new art style. It has a more comic book-ish feel and the character art is much larger and more detailed. Multimage has been diligently posting concept art and additional information in our forums, so if your interest is piqued you should definitely be following along there.
At any rate, the original King Cashing is still just as awesome as ever, and if you hadn't picked it up before for whatever reason now is the time to do it while it's free. Also, check out this great strategy guide that Multimage put together to help newbies out with the nuances of King Cashing.