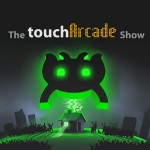 This week on the TouchArcade Show, we push through conversations about our wardrobe, Eli's new knife, and other stupid stuff in order to bring you the latest, greatest, and best in iPad and iPhone gaming. At the top of the podcast, we drop some thoughts on White Whale's imaginative hack-and-slash God of Blades. Later, we discuss Fieldrunners 2 HD and the "pricing controversy," touching on expectations and the cost of games development.
And, of course, during the second segment, we talk about the new iPhone 5 and iPod touch — what the new screen size means for games, how both devices feel, and what we think about them, overall, as gaming devices.
If you'd like to listen, feel free to tap on one of these links below. Additionally, you can subscribe to our podcast via iTunes and Zune. That's the easiest way to get our stuff the second it hits the Internet and who wouldn't want that, right?
iTunes Link: The TouchArcade Show
Zune Marketplace: TouchArcade.com Podcasts
RSS Feed: The TouchArcade Show
Direct Link: TouchArcadeShow-069.mp3, 40.7MB
GAMES
FRONT PAGE