The best (or worst) part about a three day weekend is how quickly the rest of the week sneaks up on you. It's Wednesday again, which means a whole heck of a lot of new iOS games. Tonight's haul includes a few highly anticipated games, as the release of Wild Blood frees up a space on our top ten upcoming games list. Assuming there wasn't any massive shift in numbers since we ran them yesterday, this slides the list up and puts Galactic Keep at #10.
Anyway, here's tonight's games!
Avengers Initiative, $6.99 – Forum Thread – Have you ever found yourself playing Infinity Blade ($5.99) and thought, "Man, it'd be really great if I was playing as The Hulk instead?" Marvel has fixed that problem for you.
---
Babel Rising: Cataclysm, Free – Forum Thread – If you enjoyed Babel Rising ($2.99) and/or Babel Rising 3D ($0.99), chances are the third installment in the game series will be right up your alley. If nothing else, it's free to try.
---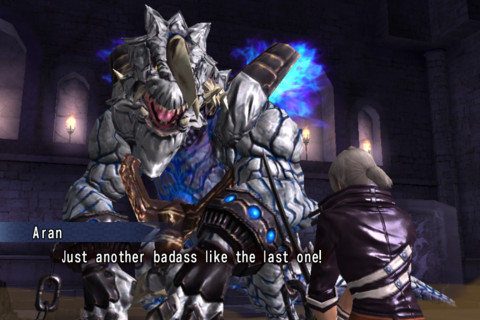 Drakerider, Free – Forum Thread – This surprise release by Square Enix is free with episodic-style unlocks similar to the recently released Final Fantasy Dimensions (Free). As the name implies, you fly drakes around with a "battle system like no other." It seems worth a download, just to see what's up. The whole game will run you over $20 depending on which unlocks you spring for.
---
Huebrix, 99¢ – Forum Thread – From the iTunes text, I haven't the slightest clue how to play this game, but it apparently involves drawing lines of blocks and it even has a level editor!
---
Infinite Warrior, $2.99 – Forum Thread – We did a preview-y TA Plays of this a little while ago, and liked how it's a unique spin on the "endless" game formula. In this one, you're stabbing. Check out the video.
---
Little Masters, Free – Forum Thread – A new Pokemon-like enters the fray. This one is free, so hopefully whatever monetization model they're using isn't too offensive. It requires a constant internet connection too.
---
Monkey Slam, 99¢ – Forum Thread – If you've found yourself in the market for a brick breaker that also happens to be monkey-themed, well, Chillingo has you covered this week.
---
Scorching Skies, $5.99 – Forum Thread – Where in the world did this cool looking aerial combat game come from? This is totally taking us by surprise, which I always love about the App Store.
---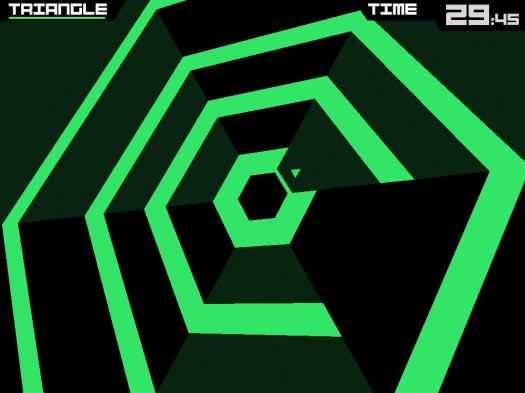 Super Hexagon, 99¢ – Forum Thread – Terry Cavanagh's first iOS release, following the critical success of his desktop platformer VVVVVV, is a simple but deceptively challenging arcade title that we're stoked to finally get our hands on.
---
Twang the Fox, 99¢ – Forum Thread – Normally I wouldn't be very excited about yet another endless vertical jumping game, but PikPok has yet to disappoint me when it comes to, well, anything.
---
VS. Racing 2, 99¢ – Forum Thread – A top-down arcade style racer that not only looks super sweet but also has all kinds of multiplayer options including online ghost racing.
---
Wild Blood, $6.99 – Forum Thread – The fabled Gameloft Unreal Engine game is finally here. For a look at the first level, check out the TA Plays video we did today.