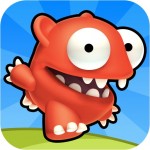 The update that Get Set Games dished to us about at WWDC this year has finally gone live for their popular auto-running platformer Mega Run (Free). This update brings an entire brand new fifth world called the Mystic Mountains. It comes brimming with 16 new levels, each with 3 stars, 3 gems, and plenty of hidden paths to discover.
Also new are 3 additional types of bad guys, devious Bash Blocks which require precise jump timing to avoid, and a new Trapdoor which can transport you to new areas or offer a quick out when confronted with a dangerous situation.
Not to be forgotten in the update love is Redford's original vertical jumping adventure Mega Jump (Free), which has received a new update which adds a new playable character. His name is Yoo Hoo and he's the rotund blue enemy which can be found prominently in Mega Run.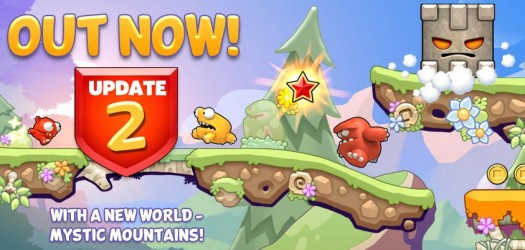 Run or jump on over to the App Store and download the new updates for both Mega Run and Mega Jump to check out the new features. Also, as Get Set alludes to in our forums, there's more in store for Mega Run in the future too, including an endless mode and possibly some form of multiplayer play.