More Mega Run content is on the way, Mega Run [Free] creators Get Set Games told us during a meeting this morning at WWDC in San Francisco. Within the next four-to-six weeks, the studio will release a fifth world containing 16 missions, new characters, and even new enemies to avoid. It'll also have a brand new theme, so expect a fresh environment.
The impression that we got from our meeting is that Mega Run is performing well, and the team is stoked to support it like it they have Mega Jump [Free], which has seen tons of updates since its original release in 2010. One of the things Get Set is evaluating as it moves forward with Mega Run is an actual "endless mode." There's a chance this will be a part of the world five update, but we'll have to see.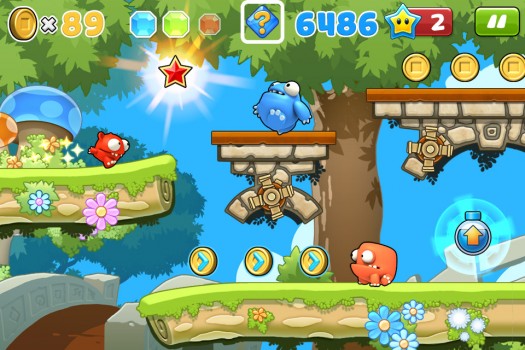 Oh, and Mega Jump? It'll see a "big UI" update in the near future and a "few other nice things are along the way," a studio representative told us. Very cool.