Minecraft – Pocket Edition ($6.99), the official iPhone and iPad version of the indie darling, has rolled in support for a new weapon and two additional "angry mobs," courtesy a new content update, which hit earlier this morning.
Version 0.3.3 adds bow and arrow support and introduces skeletons and spiders, two of the proper game's most annoying enemies. This version also addresses "around 20" known issues, including a furnace crash bug and sapling and leaves bugs.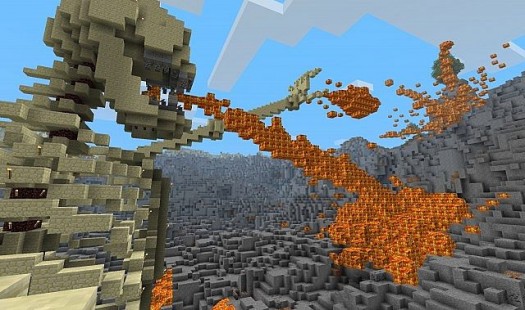 While we're not huge fans of skeletons and spiders because they have a habit of making us sad on the inside, we see their value. They roam the world and add legitimate danger to the "Survival" experience, which is a good thing. Probably.
Also, skeletons rock.
[image via crafthub.net]