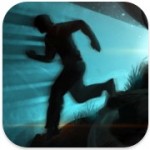 Late last month, developer Phil Hassey of Galcon ($1.99) fame released his latest project Dynamite Jack ($4.99) to the App Store. It was a top-down stealth/puzzle/action title that had loads of content and smart gameplay, and we really enjoyed the game in our review. The problem though is that the game is only available on the iPad, and owners of the smaller iOS devices were unable to get their Dynamite Jack on (well, there is always the desktop version I guess).
However, despite the game feeling very at home on the larger screen of the iPad, Mr. Hassey has figured out a way to translate Dynamite Jack to the iPhone and iPod touch screens without compromise. And by that I mean that the experience seems to scale down well, and the level editor and assortment of community maps from the iPad version will be making the transition to the iPhone too. Check out the first couple of iPhone-sized screens of Dynamite Jack.
If all goes according to plan, Dynamite Jack should be hitting iPhone and iPod touch within a matter of weeks. It's still up in the air whether this will be a separate version or a Universal update to the iPad version, but either way a more portable Dynamite Jack is definitely something I'm looking forward to. We'll hit you with more details as it gets closer to release.