Rockstar has updated the iOS version of their 2001 noir crime drama 3rd person action title Max Payne Mobile ($2.99) today, adding iCloud save support and making a subtle but significant change to how the game is controlled.
You now get an additional set of save slots that are all iCloud enabled, which means you have to save it to one of them specifically if you want to transfer your save games between devices. It works beautifully though, and these days when practically all releases are Universal it's an incredibly appreciated feature. Especially for a lengthy, involved game like Max Payne.
The other big change in this update is an option that lets you both move and shoot at the same time using the right analog stick. Touch controls shoehorned onto a game made for consoles is never really ideal, and although Max Payne's were serviceable before this small addition does a lot to make the gunplay feel more fluid and useful.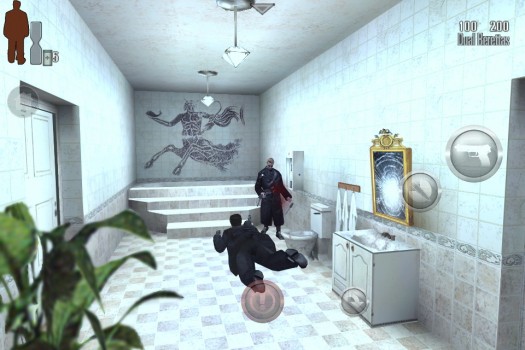 If you were a fan of Max Payne back in the day then the iOS version is actually a really great way to re-experience this classic. If you didn't play the original, then this isn't a bad way to introduce yourself to it, and despite the graphics looking dated the story still holds up really well after all these years. Check out our review of Max Payne Mobile from this past April and give the new iCloud enabled version a spin if you have multiple iOS devices.