Assuming word hasn't quite spread to your remote research facility in Antarctica just quite yet and you haven't heard of Angry Birds, here's a fantastic opportunity to dip your toe into a free and full version of one of the three pillars of the Angry Birds-iverse. Angry Birds Seasons (Free) currently has Apple's promotional lasers aimed squarely at it as the officially endorsed free game of the week.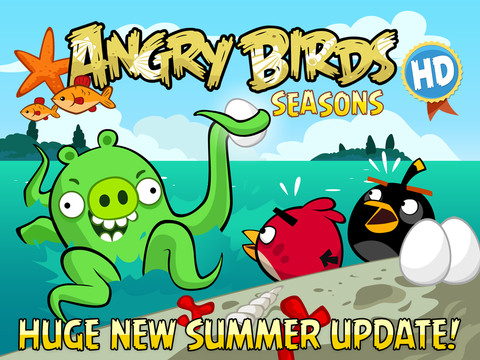 As the title hints, Angry Birds Seasons is filled with, well, seasonal updates. The levels all have different seasonal themes ranging from Halloween, Valentines day, St. Patrick's Day, and tons more. It's been consistently updated since its original release, and the amount of content you're getting in the game (especially for free) is just ridiculous. Seriously, if you don't have the game already, don't miss it while it's free.
Additionally, if this truly is your first taste of Angry Birds, if you like Seasons I can basically promise you'll also enjoy the O.G. Angry Birds (Free), Angry Birds Rio (Free), and the semi-recently released Angry Birds Space (Free) which is my personal favorite.