Ever wish your iPhone was a little more… NES-like? Well, the guys from Team GameDock are hard at work putting together prototypes for an interesting looking dock that sports a couple USB ports for controllers, and a HDMI port to run a cable to your TV. The idea being, you drop your iPhone (or iPad, or even iPod touch) into the dock, and you're playing games on your TV just like an old school game console.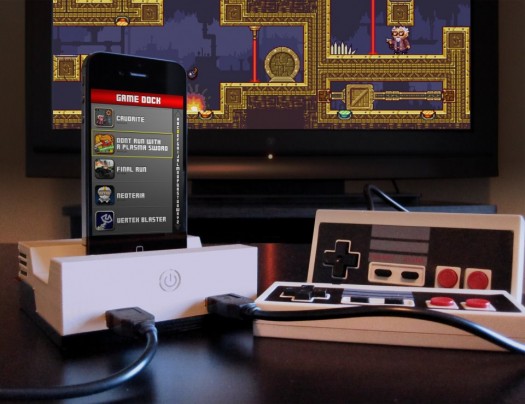 Details are a little sketchy right now, but it's piggybacking on top of the existing iCade protocols to already make it compatible with most iCade games and they plan on releasing their own SDK to presumably make integration with the GameDock even tighter. Here's a video of a prototype GameDock in action:
What'll be interesting to see is how this compares with using AirPlay mirroring instead of their docking solution, and something like ThinkGeek's 8-Bitty instead of wired controllers. Regardless, since it's still in the prototyping and funding phase, and the 8-bitty is still coming "later this year," it'll be a while before we can have this retro controller TV output cage match.
For more information on the GameDock, as well as the ability to subscribe to mailing list for updates on the project, head on over to the GameDock web site.