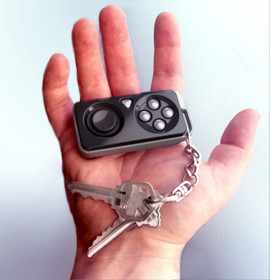 I've got to say, as intriguing as the thought of controller peripherals for the iPhone was a few years ago, I've really grown to dislike all of these new controller solutions that seem to pop up every month or so. I think the iCade offers a neat experience and has amassed a respectable library of supported games so far, so it's somewhat exempt from these feelings.
Beyond that though, I've come to realize that the exact reason I love gaming on my iPhone so much is that it's an all-in-one device I have on me at all times. I've struggled since the original Game Boy to find that perfect case to house my handheld and all its games and accessories in one tiny on-the-go package.
Well, the iPhone is that dream realized in a way that's better than I could have ever imagined, and I don't want to sully that with the additional hassle of toting around some peripheral. iOS comes equipped with its own set of unique control possibilities with its touchscreen and gyroscope, and if your game requires traditional buttons to truly shine then I feel like you're kind of missing the entire point.
However, I think they might be onto something with the upcoming iMpulse controller. Rather than being some kind of harness you stick your device in like many of the controllers we've seen thus far, it's simply a very tiny Bluetooth controller, about the size of a large keychain. In fact, it actually IS a keychain, and like your iPhone, chances are high that you'll always have it on you. Here's a quick video of it in action.
I do have reservations about the iMpulse though, first the fact that it seems to only come equipped with half the buttons of an iCade, and second that it's strictly an analog stick-like slider for directional control rather than a traditional d-pad. However it's compatible with any iCade game right out of the box and best of all it will retail for just $20. At that price and with a respectable list of supported games it's a little easier to justify an "impulse" buy for something like this.
The iMpulse controller is slated to hit later this year, and you can currently pre-order the initial run of black and silver ones over at the iMpulse website. We'll be looking to get our hands on one soon and will report back with out impressions.