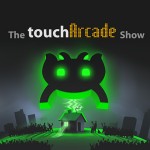 On this week's episode of The TouchArcade Show, Eli and Jared join the cast once again to talk about all sorts of stuff. Topics include what we saw and liked at E3 2012, what we want from next-generation hardware, and what we've been playing at WWDC 2012. Expect to hear a little bit about games like MechWarrior: Tactical Command, Pocket Planes, and Infinity Blade: Dungeons.
If you'd like to listen to us this week, go ahead — we've got some links below. If you dig the idea of getting our podcasts the millisecond they're uploaded to the World Wide Webs, consider subscribing to us on iTunes and Zune. If you already do the latter, you're awesome. Thanks!
iTunes Link: The TouchArcade Show
Zune Marketplace: TouchArcade.com Podcasts
RSS Feed: The TouchArcade Show
Direct Link: TouchArcadeShow-056.mp3, 30.8MB
This week we'd like to thank several sponsors for making our show, and our radical party at WWDC possible:
We'll be back next week with another awesome episode. Feel free to shoot us questions in the meantime: podcast@toucharcade.com, is the e-mail address.