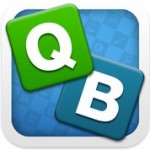 I'm not always a fan of comparing games as "something meets something", but in the case of the just released Quizboard (Free) from Planeto I can't really think of a better descriptor than it's like Words With Friends meets Trivial Pursuit. Asynchronous multiplayer games seem to be the best fit for most mobile gaming titles, and Quizboard takes this to the trivia genre with a few interesting twists.
There are 10 different game board layouts in the premium version, and as you pick from a selection of questions from various categories you lay them out on the board trying to be first to hit an end goal point with the highest score. The real strategy lies with special gameplay elements like multiplier squares, the ability to stack same category questions to build the point payout, streak bonuses for answering questions right in a row, and more. Part of the fun in Quizboard is utilizing these little nuances in the gameplay to really rack up a high score.
I've been playing Quizboard for the past couple of weeks after a friend turned me onto it, and even though I'm not a huge trivia buff I've really been having a great time. The questions aren't overly hard and they hit a lot of categories that interest me. It's free to download Quizboard and play to your heart's content, but there will be ads in the game and access to only one board. From within the game it's $2.99 to unlock the premium version which gets rid of ads and gives you access to the rest of the game boards.
If you like playing live trivia against people but don't always have the time, Quizboard should be able to fit right into your schedule. And hey, it's free to try out so there's no reason not to give it a go even if you're not typically big on trivia titles.