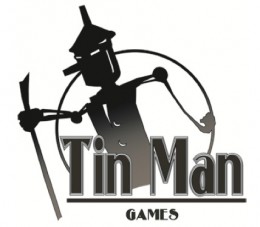 If you're a fan of gamebooks, prepare to be dunked straight into nostalgia. Tin Man Games, the folks behind the Gamebook Adventure series of RPG-style interactive fiction, has picked up the license for a brand new Fighting Fantasy book that will be released to mark the series' 30th Anniversary, and some of its back catalog to boot. We spoke with Neil Rennison, creative director at Tin Man Games, and he gave us the scoop—not only about Fighting Fantasy but also what we can expect from the studio over the next year or so. Spoiler alert: there will be fantasy, adventures, and, um, interactive supernatural romance titles. Seriously.
The big news is Fighting Fantasy. To celebrate the 30th anniversary of the series that helped kick off the whole interactive fiction thing, Icon Books is publishing a brand-new Fighting Fantasy title: Blood of the Zombies. It's being written by Ian Livingstone, one of the two men responsible for creating the series and the writer of 13 of its books to date. Tin Man Games will be bringing Blood of the Zombies to iOS and Android as a simultaneous release with the print title in August.
Blood of the Zombies sounds ridiculous in all the best ways, by the way. Here's the pitch:
YOU are kidnapped and wake up in chains in an underground cell of a castle in a remote part of Romania to discover the castle is owned by a megalomaniac who is running a secret scientific programme – injecting hundreds of prisoners with Zombie blood! You are next in line. Can you kill all the Zombies or will you become one of them too?
Zombies? Mad scientists? Secret castle bases in rural Romania? Yeah, you can go ahead and sign me right up.
This deal is something of a coup for Tin Man Games. The studio has been making a name for itself in the world of interactive fiction with an outstanding engine and fantastic content. That reputation played a big part in drawing the attention of Fighting Fantasy co-creators Steve Jackson and Ian Livingstone. The two originally passed on working with Tin Man Games as they'd already made a deal with Big Blue Bubble to produce the games for iOS, but things have changed in recent months. According to Rennison, a big part of reaching this point was working toward being associated with the Fighting Fantasy brand in the press.
"I continued onwards with our new Gamebook Adventures brand and slowly but surely we started building up some momentum, so much so that we were being talked about alongside the Fighting Fantasy apps by sites such as TouchArcade – which was great for us," he said. "This interest attracted the attention of Jonathan Green, who had written the last seven printed Fighting Fantasy books."
"He offered to write a Gamebook Adventures title and I bit his hand off, finally releasing Temple of the Spider God ($5.99) as GA7 last year. On release I was very keen to mention that we had a Fighting Fantasy author working with us and made a huge point of mentioning my love of Fighting Fantasy in my youth."
Rennison credits this bringing his studio back to Jackson and Livingstone's attention, which culminated with Rennison meeting Livingstone in person and working out a deal. Initially Tin Man Games was only offered the Android license for Blood of the Zombies as the iOS license was still tied up. When the agreement with Big Blue Bubble ended, however, Tin Man Games was the obvious choice.
Despite knowing that there are Fighting Fantasy adaptations are out there on a number of devices already, Rennison seems unconcerned about any potential overlap. Blood of the Zombies is brand new, and should be very exciting to any Fighting Fantasy fan. After that, Tin Man Games will be working on three titles from the series' back catalog—including Steve Jackson's House of Hell, which is next on the docket—none of which have been released on iOS. If they end up approaching any of the already-adapted titles it will be well in the future.
In our email conversation, Rennison reflected on how far his studio has come. "Spending three years building Gamebook Adventures has really been like our ultimate pitch," he said. "Not only has it proven that we can take on such a huge license like Fighting Fantasy, but we also come out of it with our own brand which will continue to grow."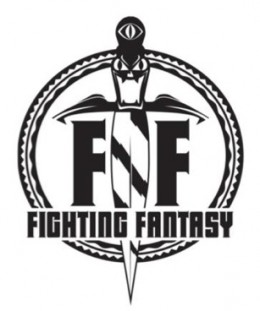 And grow it will. This deal with Fighting Fantasy doesn't herald the end of the Gamebook Adventure series—far from it. Once the studio's Judge Dredd gamebook is released, most likely within the next two months, the studio will be working toward the release of Gamebook Adventures 9, an as-yet unnamed sequel to An Assassin in Orlandes ($5.99). After that, Tin Man Games has writers working on, no joke, five other books in the series, including two sequels to Slaves of Rema($5.99).
The studio is also reaching out to a whole new audience later this year. The Strange Loves line of Gamebook Adventures will be a series of pure interactive fiction (that is, no RPG-style dice rolling) aimed at a women in their late teens and beyond. They'll take a light-hearted approach to supernatural romance—think Twilight without the angst—giving players a chance to play out their more unusual fantasies. The first gamebook in the series will be titled Vampire Boyfriends, and I'd be lying if I said I wasn't intrigued.
So it seems like Tin Man Games is going to be very busy over the next year or so. Fans of interactive fiction have a ton of great stuff to look forward to, the Fighting Fantasy gamebooks in particular. Rennison tells us the team plans to pull out all the stops on them, using everything they've learned over the last few years to make them the very best they can be. Going by what we've seen from the studio so far, its best should be very good indeed.
Blood of the Zombies will be released simultaneously in print, on the App Store and on Google Play in August. We'll keep an eye out for it and everything else Tin Man Games has in the pipeline, and we'll have more for you when they're out and ready to fulfill your virtual pen-and-paper cravings.