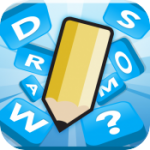 If you rewind the App Store clocks to around a month and a half ago, there was absolutely nothing out there hotter than Draw Something ($2.99). OMGPOP went from some Flash portal social game company I'd never heard of to releasing a game that even the most extreme non-gamer type friends of mine were relentlessly harassing me to take my turn. Draw Something's popularity was so explosive, that I wouldn't be surprised if it's mentioned in several GDC talks this year as other developers try to divine the secret sauce that caused the game to go so incredibly viral.
What almost instantly followed the success of Draw Something was $210m acquisition by Zynga, spawning all sorts of entirely too predictable Zynga hated across the internet. You'd think that the might of the Zynga empire backing the game would only cause its popularity to grow, but Develop did some digging into some figures published by AppData, who believe that Draw Something's popularity is in a steady decline, already losing five million daily active users.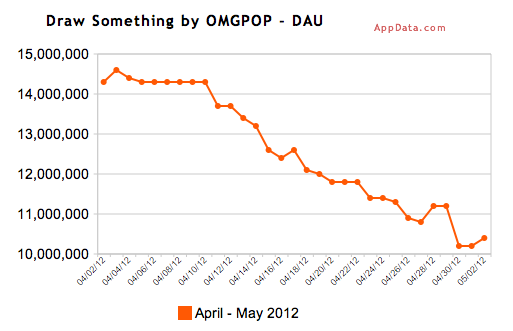 Even after this decline, I'm not sure you'll find too many game developers out there that'd complain about retaining ten million daily active users. What about you guys? Are you still playing Draw Something? Did you delete it after the Zynga purchase? If you're still playing it, do you notice as many of your friends still at it?