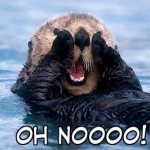 Well, that didn't take long. There's been rumblings over on TechCrunch for a few days now that Zynga was in acquisition talks with OMGPOP as a result of the smash hit Draw Something ($2.99). The original suggestions were that the purchase price would be somewhere in the neighborhood of $150m to $250m, as OMGPOP itself is a company that's already fueled by $17m worth of investor cash as is.
Zynga scheduled a call at 3:00 PM Eastern today to discuss a "news announcement," but the guys over at All Things D have the scoop early: Zynga has picked up OMGPOP for a cool $200m, which isn't too shabby considering two years ago they doled out $53m to buy Words With Friends creator Newtoy.
I've got mixed feelings about this news. On one hand, I'm glad that OMGPOP is reaping the rewards of creating a fantastically successful game. Zynga has proven in the past that they talk acquisitions first, but if you turn them down, they have no problem ruthlessly cloning your game instead. On the other, I really like Draw Something as it is now, and I'm really not looking forward to Zynga, well, Zynga-ing it up. But, I suppose Word With Friends is still a fun game, so, whatever.
I imagine the guys at OMGPOP will be popping some champagne bottles this afternoon, if they haven't already.
UPDATE: It's official. OMGPOP is now a part of Zynga. Also noted in the call: picture saving and chat as possible updates, people don't like the word "latrine," and over 1 billion drawings have been created since the game's launch. The more you know!