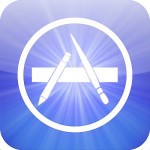 It's great that there's so many games on the App Store that cost just a dollar or two, but as any avid iOS gamer can tell you, those little impulse buys can sure add up. And even when you do grab a game on the cheap, if it turns out to be a disappointment it can still sting no matter what the price was that you paid. As such, even when you're faced with making a purchase decision that amounts to less than you'd spend on lunch on any given day, it's nice to know that the game you're ponying up the dough for will be something that you end up enjoying.
And that's where lite versions come in. They can give you a no risk way to check out a game before you fully commit, and possibly save you from wasting your hard-earned cash. Here's a list of some newer lite versions for some popular games that you might have been on the fence about, and now you can try them out for yourself.
---
Monster Flip Lite, Free – [Review] – [Forum Thread] – Just when you think you couldn't possibly have room in your life for another matching game, Launching Pad Games and publisher PikPok go and release Monster Flip. Utilizing a clever mechanic where you need to flip the tiles on the board to make matches adds a completely different kind of strategy from most other matching games, and really works your brain. Of course it doesn't hurt that the visuals are bright, colorful, and full of personality either.
---
Fibble Free, Free – [Forum Thread] – Typically known for their cutting edge graphical engine on PC and their first-person shooter Crysis, developer Crytek's first foray into the App Store might not be quite what you'd expect. It's called Fibble and it's a lighthearted, colorful and cartoonish physics puzzler, but it definitely retains the high-end visuals that Crytek is known for. Even if you don't really like these types of puzzle games, it's worth a download of the lite version of Fibble just to see how impressive it looks, especially on the new iPad. Strangely, the lite version is Universal while the full game comes in separate versions.
---
Hypership Out of Control Lite, Free – [Review] – [Forum Thread] – Hypership Out of Control is a game that's literally what the title says. You play as a spaceship who has lost the luxury of being able to break, and not only that, but the gas pedal has gotten stuck to the floorboards. You hurtle through space at a constantly increasing speed while avoiding hazards, collecting powerups, and blasting baddies out of the vacuum of space. The controls are super tight, the graphics retro-tastic, and the gameplay is a lot of fun.
---
Pocket RPG Lite, Free – [Review] – [Forum Thread] – Pocket RPG is more of a hack 'n slash dungeon crawler than an actual RPG, and the original release was iPad only so it didn't really fit in your pocket either. Despite this, Pocket RPG is all kinds of awesome. There are three different characters to play as, each with their own unique play style. There's a very arcade-y feel to the RPG side of Pocket RPG that fits mobile really well. The game did eventually go Universal, so you can actually fit it in your pocket, and there's even a slightly less expensive iPhone/iPod touch version if you prefer.