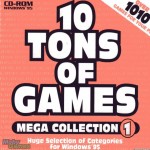 There's a bazillion games coming out tonight, so many that I'm not even going to waste time on a witty introduction because there are other things I want to do this evening that might involve bratwursts, charcoal, and the phenomenon sweeping the Chicagoland area that is 312 in cans. It's the talk of the town, you have no idea. Err, wait, in explaining my way around a witty intro I inadvertently crafted a witty intro. I'm not sure anyone even reads these things anyway, aside from maybe my parents. Hi, Dad!
Anyway, all of these games will be available at 11:00 PM Eastern, or potentially much earlier if you're cool enough to live east of us.
---
Babel Running, 99¢ – Forum Thread – A Tower of Babel themed endless runner, with a whole slew of obstacles for you to avoid… With a giant stone block over your head.
---
Beeing, 99¢ – Forum Thread – A bee-flying avoidance game from Chillingo. I'm digging the super-bright art style.
---
Blast Ball, $2.99 – Forum Thread – A ball shoving game with some cool looking retro-style 3D graphics.
---
Buddy Bones, 99¢ – Forum Thread – Words With Friends but… dominos? I'll allow it.
---
Bug Princess 2, $4.99 – Forum Thread – Crazy about the original Bug Princess, or just CAVE shooters in general? Well, here you go.
---
CreaVures, 99¢ – Forum Thread – Think of this as a iridescent version of Lost Vikings with one less viking.
---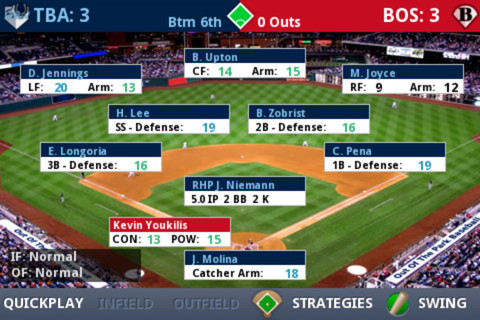 iOOTP Baseball 2012 Edition, $4.99 – Forum Thread – Out of the Park Baseball is a baseball simulator series with quite a following. Here's the 2012 edition.
---
Monster Takedown, 99¢ – Forum Thread – Judging by the video, the title of this game couldn't be more accurate.
---
On The Wind, $1.99 – Forum Thread – I really like the idea of playing as the wind in this game, can't wait to give it a try.
---
Peakour, 99¢ – Forum Thread – It's a pea that does parkour. GET IT?!
---
Propel Man, 99¢ – Forum Thread – I am such a sucker for these slowly upgrade your stuff and see how far you can fly games.
---
Rabbids Go HD, $1.99 – Forum Thread – This seems to be more of a Rabbids-themed toy app, but boy, would I love a proper iOS Rabbids game.
---
Saturday Morning RPG, Free w/ $1.99 IAP Unlock – Forum Thread – As a product of horrible Saturday morning cartoons of the 80's, I'm incredibly stoked for this.
---
Sky Gnomes, 99¢ – Forum Thread – We checked out Sky Gnomes at Macworld back in January and thought it was pretty awesome. It's a skydiving-esque racing games that lets you challenge other players' ghost runs online. It came out a bit early and is available as we speak.