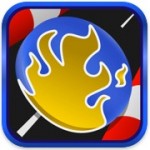 If you've been following along with TouchArcade for a while, then you should know that one of our favorite pastimes is playing the asynchronous multiplayer racing game Disc Drivin' [$1.99/Lite/HD]. Ah yes, Disc Drivin'. It first released in December of 2010, and there honestly aren't any other games that have been out for that long that I consistently play on a daily basis. Granted, it hasn't quite grabbed everybody like it has me (but bless your heart for trying, Eli), but for those who love the gameplay Disc Drivin' has simply incredible staying power.
Disc Drivin' developer Pixelocity is trying to ensure that myself and those like me will continue our daily racing obsession, and have just released the biggest update for the game to date. There are five(!) brand new tracks to compete on, all taking place in a brand new snow-themed environment. In this new environment you'll (literally) run into two new kinds of obstacles: one is a giant snowball that will explode on impact and slow you down a bit, and the other is an ice block which will block your path before finally breaking and disappearing after it's been run into a few times.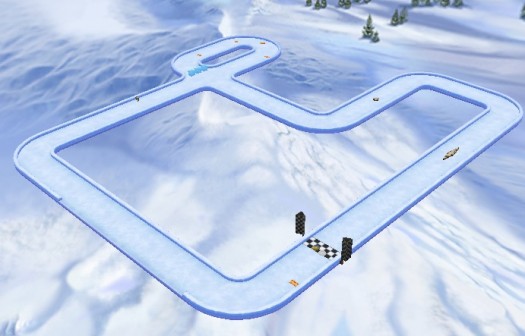 Other improvements include a badge count that updates without needing to open the app first (finally!), support for the new iPad resolution in the HD version, and resigned games will now go into your completed races list rather than sticking around in your current games list. If you aren't sure what this Disc Drivin' business is all about, then definitely give the free version a try. It's the complete game, but has advertisements that pop up in-between turns. They're really not that bothersome, but if ads really get your blood boiling then the full version can be yours for $1.99 or $2.99 on the iPad.

Above is an overhead view of the five new track layouts and pictures of the two new obstacles in the game. Also, check out all of our previous Disc Drivin' coverage from the links below: